According to information spotted by the 9to5Google site, the Pixel 7 and Pixel 7 Pro will benefit from a whole host of new features for wireless headphones and earphones thanks to the arrival of Bluetooth LE Audio.
In the coming months, Google plans to launch its next high-end smartphones. Two models are thus expected: the Google Pixel 7 and the Google Pixel 7 Pro. While the firm has already announced their release at the Google I / O conference in the spring, we do not yet know their complete characteristics.
However, the site 9to5Google, specializing in Google news, has gotten its hands on particularly interesting information in the field of wireless audio for these two smartphones. The American site has spotted a line of code change from Android, specifically regarding the Pixel 7 and 7 Pro, but also the future Google Pixel 7a, expected in the spring of 2023.
This change concerns the support of Bluetooth LE Audio. We already know that Google plans to deploy this new specification within Android 13. However, to take advantage of it, smartphones must still be equipped with compatible components, which is not the case with Pixel 6, 6 Pro and 6a already released by the manufacturer.
In the lines of code marked with 9to5Googleone of the Android developers reports that Bluetooth LE Audio will indeed be integrated on the "p22/p23a"i.e. the Pixel smartphones scheduled for fall 2022 and spring 2023. It should therefore indeed be the Google Pixel 7, 7 Pro and 7a.
A new, higher quality LC3 codec
To understand what the benefits of Bluetooth LE Audio are, you must first understand how classic Bluetooth audio works. It is based on the A2DP profile and the particularly compressive SBC Bluetooth audio codec. So much so that, for years, manufacturers have continued to develop more efficient codecs for better audio quality. We naturally think of aptX or LDAC, but also of Samsung's LHDC or SSC.
Bluetooth LE Audio will allow you to take advantage of a new codec natively integrated into the specification and allowing better audio quality at bit rate equal: the LC3 — for Low Complexity Communications Codec. If the SBC codec used until now could also vary its bit rate from 128 to 345 kbps depending on signal stability, the LC3 will have more headroom with values ​​of 64, 96, 128, 192, 248 kbps or 345 kbps. Moreover, even at a lower bit rate, the quality offered should remain better than when using the SBC codec at 128 kbps.
While the SBC is limited to a depth of 16 bits, varying the sound level over 65,536 volume levels, the LC3 will also be able to go up to a depth of 32 bits for 4,294,967,295 levels, thus promising more dynamics. sound.
Auracast, multi-stream and hearing aids
In addition to the integration of this new audio codec for better quality, Bluetooth LE Audio also includes three other features: Auracast, multi-stream and compatibility with hearing aid devices.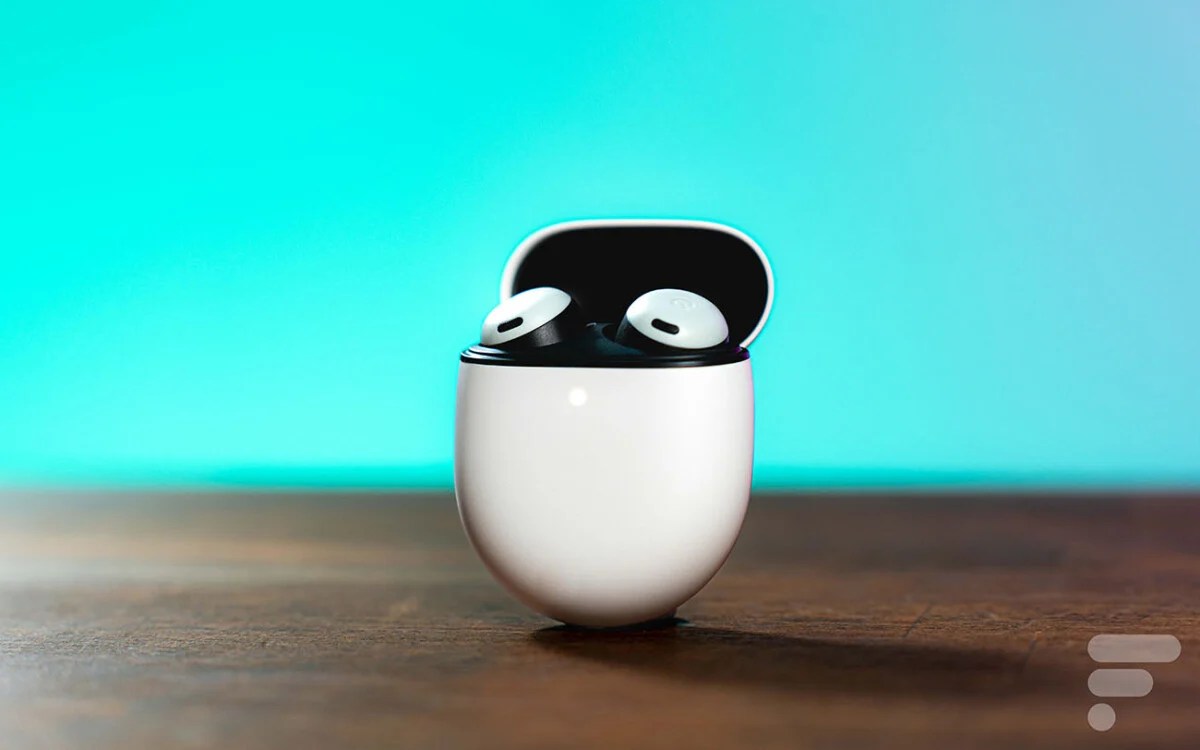 On the side of Auracast, this time it is a question of allowing headphones or wireless headphones to automatically connect several headphones or pairs of headphones to the same source. A feature that could be practical for example in guided tours for museums. The Multi-Stream Audio feature will allow multiple channels to be broadcast directly from a source – a smartphone for example – to headphones or earphones. This feature should ensure, in the case of wireless headphones, that each earbud independently receives its own audio channel.
Finally, on the side of hearing aid devices, Bluetooth LE Audio will make it easier to manage hearing aids by allowing them to be connected to different sources such as a computer, a smartphone or a television.
More and more helmets or earphones launched on the market are advertised as compatible with Bluetooth LE Audio. However, in the absence of a compatible smartphone, these features are not yet deployed. With the arrival of Pixel 7 and Pixel 7 Pro in the coming weeks, we should finally be entitled to the first smartphones with this new specification. As a reminder, the two smartphones could be unveiled in detail at the beginning of October.
---
To follow us, we invite you to download our Android and iOS application. You can read our articles, files, and watch our latest YouTube videos.