The summer sales continue to be in full swing this June! And this Monday is no exception with its procession of promotions, reductions and discounts. But, there are 8 offers that particularly caught our attention. And during these sales, we can only advise you to seriously look into it, in order to benefit from the best prices.
Summer sales 2022: the top offers of the moment!
The summer sales continue to hit prices hard! That means it's time to take advantage of it to make great savings on all of your purchases!
Smartphones, TVs, SSDs, laptops, connected objects… all these beautiful things are often quite expensive when you take the trouble to invest in quality equipment.
But with the sales, there is a way to make great savings on this equipment and thus succeed in obtaining it at a much more affordable price! But hurry! Stocks are not inexhaustible and good deals are the first to go!
---
4K Mini-LED TV sales: Samsung's QN85A at an incredible price
From Samsung's Neo QLED QN85A range, this model is the perfect entry into Mini LED technology from the Korean manufacturer.
For gaming, but also all your favorite content, it will be an ideal choice with its large 55-inch 4K resolution panel.
Capable of handling 4K 120fps gaming, you'll be able to hook up your latest generation consoles like the PlayStation 5 and Xbox Series X without question. Just plug your cable into its HDMI 2.1 port and enjoy a sublime and fluid image.
Compatible with HDR 10+, this television will allow you to watch your High Definition content at its best.
And if most televisions today are not really usable without a sound bar, this is not the case with this Samsung screen which has a 2.2.2 channel audio section with a power of 60 Watts! Compatible with OTS technology, which allows sound to follow the objects you see on the screen, it offers a very convincing surround sound that can only be improved if you then invest in a soundbar.
Buy the QN85A at 849€ at Rue du Commerce
---
Samsung sales: the special PS5 SSD at its best price!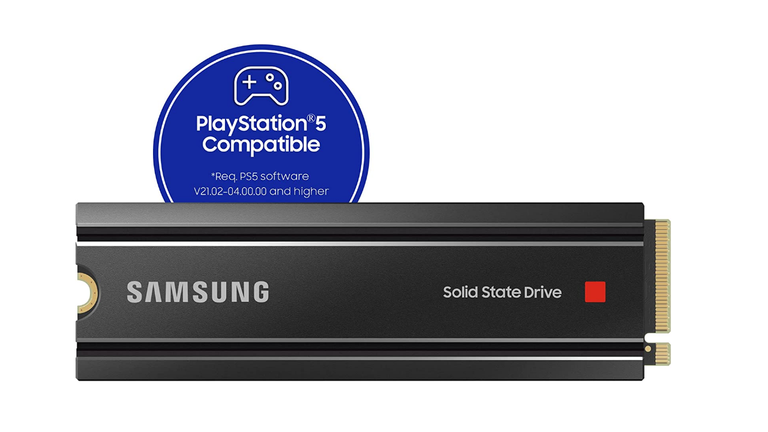 The PS5 is great, so much so that everyone is tearing it apart even after a year and a half of existence. Its default is the place taken by the games it offers. Always heavier and heavier, it is quite possible that you have already reached the limit of 1 TB, or almost.
Do not panic, it is of course possible to extend the storage, but you should not use just anything. Samsung knows how to do it with quality SSDs and especially with this 980 Pro which has 1 TB of storage, enough to double what you already have.
Three things to remember about this SSD:
Its read speed of 5.5 GB / s at least, and is able to go up to 7000
The presence of a heat sink to limit the heat input from the SSD, a real guarantee of quality.
PCle 4.0 interface
It is also possible to add this SSD to a fixed computer, it works wonderfully and the performance is there. No more annoying messages saying storage is full.
Buy the 980 Pro at 158€ at Amazon
---
Apple sales: while waiting for the iPhone 14, the iPhone 12 Pro Max is on sale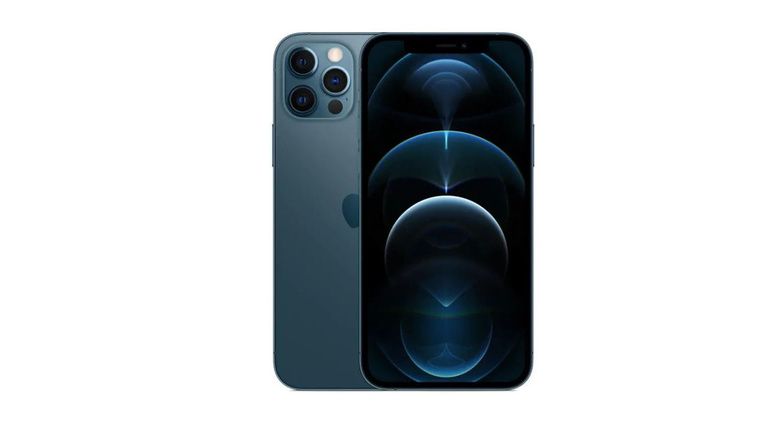 What better way to enter the world of 5G with this iPhone 12 Pro Max? With its A14 Bionic Chipit will definitely make you forget what rowing means, and you can enjoy the speed of 5G with smooth and very fast navigation.
Screen level, it's perfection with a Super Retina XDR panel edgeless, protected by Ceramic Shield technology.
With its chip engraved in 5nm, it effectively distances itself from the competition by being able to perform 11,000 billion operations per second with the NeuralEngine. Photo-wise, it's quite an amazing smartphone with its 12 MP sensor which uses the artificial intelligence of the A14 chip to improve the quality of your shots.
You can also record videos in HDR Dolby Visionand even broadcast them almost instantly thanks to AirPlay on compatible devices.
Buy the iPhone 12 Pro Max 512 GB at 1099€ at Cdiscount
---
Gamer laptop sales: the Legion 5 with RTX 3060 loses €500!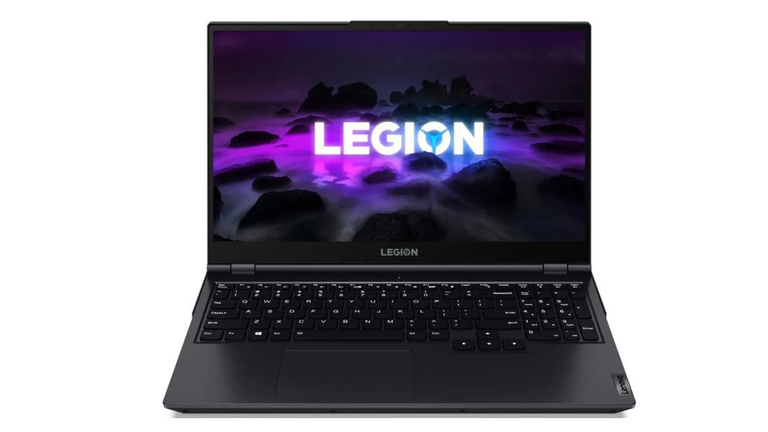 Here it is ! The famous Legion 5 from Lenovo which looks great with its 15-inch IPS panel that can reach 120 Hz.
Boosted by an AMD Ryzen 5 5600H processor clocked at 3.3 GHz, its power is coupled with 8 GB of RAM, which ensures perfect fluidity when you open many programs.
We now turn to the graphics card, which is none other than an RTX 3060, a proven GPU with its 6 GB GDDR6 of dedicated video memory. Suffice to say that you will have no trouble getting your games off the ground at 120 fps, ideal for competition.
Speaking of games, you can easily store them thanks to the 512 GB M.2 SSD that equips this Legion 5 model. Especially since the writing and reading speed of these storage spaces are known to be very fast, so you can start your laptop in a quarter of a second.
Buy the Legion 5 at 799€ at Cdiscount
---
Graphics card sales: the competitor of the RTX 3080 sees its price drop!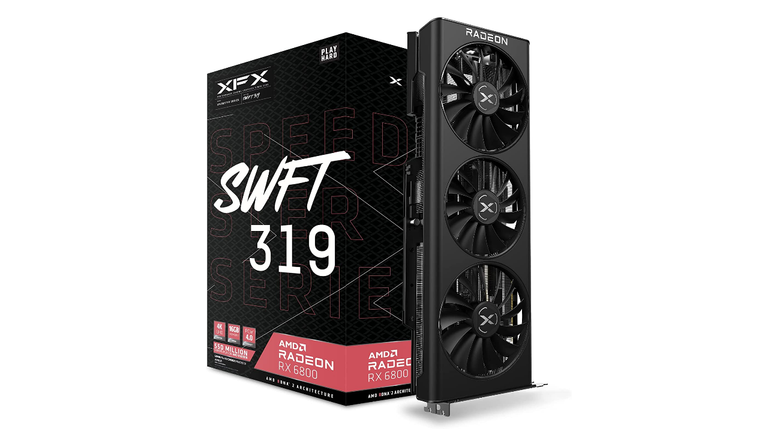 On paper, the 6800 offers a performance gain of 7% compared to an RTX 3070 in pure rasterization. But as with the rest of AMD production, if the card has the famous Ray Accelerators, dedicated to ray-tracing, the performance remains very poor when the option is activated.
Here we use the Navi 21 chip (the same as on the XT) but with fewer execution units. There are 3840 calculation units and 60 Ray Accelerator, slightly less than on its big sister. The good news is that the memory is identical. We are thus entitled to 16GB of GDDR6 on a 256-bit bus for a bandwidth of 512GB/s.
In terms of consumption, the 6800 claims 250 watts, a little more than the 3070 from Nvidia, which is content with 220 Watts. Again, remember to check these values ​​on the assembler models, as the latter can modify the MOSFET and the frequencies, in addition to the cooling system.
Buy the RX 6800 at 729€ at Amazon
---
PC screen sales: the LG reference in the PC field is on sale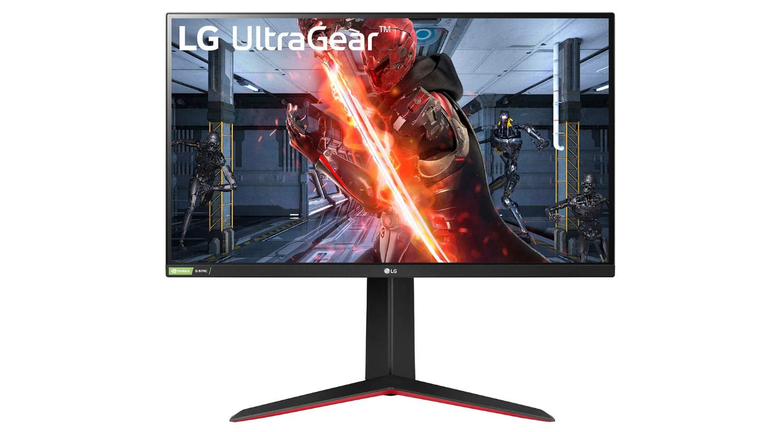 the refresh rate is 144 Hzwhich is particularly suitable for the latest home consoles and the latest graphics cards.
With a 1ms response time, you enjoy the best responsiveness to play the most competitive games. The G-Sync compatibility causes the screen to synchronize directly to the frequency of the corresponding GPU, which avoids image tearing problems and allows you to take full advantage of the power of your machine.
Connectivity is through two HDMI ports, which is very practical if you want to connect your PC and your console to the screen at the same time. You can rotate the screen, adjust its tilt, and his height. In other words, no matter what your office layout is, this LG Ultragear will fit in.
Buy the UltraGear 27GN850 at 374€ at Amazon
---
The Xbox Series X is back in stock for the sales!
Whether it's a simple alternative to the PS5 or a complement to take advantage of the Xbox Game Pass or exclusives, the Xbox Series X has little to envy its best enemy. The PS5 is a great console, but it falls slightly short of what Microsoft offers in terms of power.
The two Xbox Series are also the only consoles to have full support for the AMD RDNA 2 architecture, thus taking a lead over its opponent.
With an Xbox Series X, it is possible to send 4K in 120 FPS while taking advantage of the latest technological advances. Yes, Ray-Tracing is one of them. For comparison, a PC capable of doing this would probably be equipped with an RTX 3080.
The ultimate in power for a home console, a wide choice of games if you have the Xbox Game Pass, a compact rectangular format that can fit anywhere.
Buy the Xbox Series X at 499€ at Amazon
---
LEGO sales: the only plant you won't be able to kill is at its best price!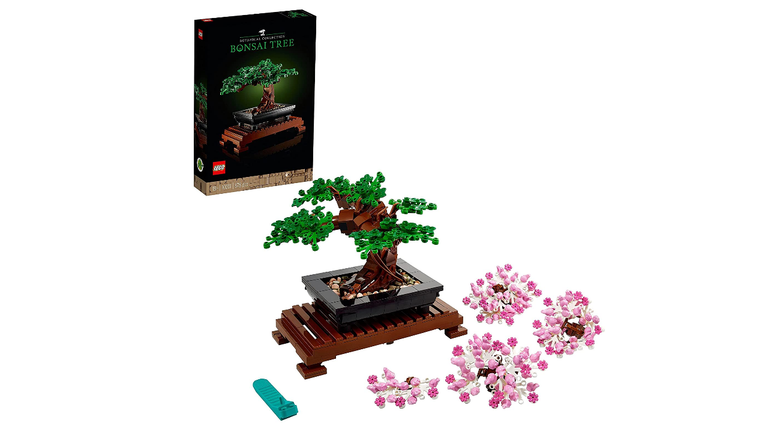 It's summer, you need to relax after months of hard work. It's normal, and there are plenty of ways to do it. Here is a somewhat original one and you may not have thought of it.
Treating yourself to a small LEGO set to build yourself is the beginning of a moment of relaxation and concentration, but this one is quite special. It allows you to recreate a bonsai, both leafy or flowery.
With no less than 878 pieces, you will spend hours assembling each leaf as well as the pot and the base to ultimately emerge from this magnificent experience. The leaves can be arranged freely to create a unique work in the world.
And of course, it gives a very nice decorative element for a living room or an office. Small bonus, the components of the parts are made from plants.
Buy Bonsai at 34€ at Amazon
---
The 2022 summer sales: instructions
What is the date of the 2022 summer sales on the internet?
The 2022 summer sales run from Wednesday June 22 and end on Tuesday July 19. The summer sales will therefore allow you to take advantage of numerous reductions, promotions, rebates and slashed prices for 4 weeks.
How much discount can we have during the summer sales 2022?
Summer sales can offer up to -70% discounts on certain products and equipment! On average, there are promotions on a range of 20 to 40%. Now is a great time to save money! In addition, if you have discount coupons aside, there are ways to make great price reductions on your favorite products during these summer sales 2022.
Which stores will participate in the 2022 summer sales?
The most well-known brands participate. Thus, we find Amazon, Cdiscount, Fnac, Darty, Baker, Micromania-Zing, Culture, E.Leclerc, Orange, Red by SFR, Shopping street, SFR, Sound-Video, Zavvi… You will thus have the benefit of choice and will be able to take advantage of the many promotions and reductions at all of these merchants for these summer sales 2022.
This page contains affiliate links to some products that JV has selected for you. Each purchase you make by clicking on one of these links will not cost you more, but the e-merchant will pay us a commission.
Learn more.