Game news Sifu: the martial arts game too difficult for you? The next update should please you
A nugget of independent gaming produced by the French from Sloclap, Sifu has given players a slap in the face in the literal and figurative sense of the term. Game paying homage to martial arts films, the fight is at the center of the title which can sometimes prove to be a little too demanding. Aware of this, the studio will offer a free update offering several difficulty modes.
Summary
Sifu: a game considered difficult in its early days

Sifu: all about upcoming updates
Buy SIFU: Revenge Edition for PS4/PS5 at Amazon
Sifu: a game considered difficult in its early days
It was one of the nuggets of this beginning of the year: Sifu, produced by the French studio Sloclap, is a game that pays homage to martial arts films. The player embodies a student of discipline who has gone in search of revenge after his master has been murdered. Except that the road is strewn with pitfalls and it is likely that he will have to try several times.. In this sense, Sifu includes an atypical but effective system: each time the player has no more life points, he can restart the mission but having aged. He will then hit harder, but will die faster.
An interesting system but which can sometimes be a barrier to the player's adventure, especially if the latter is confronted with formidable enemies. This is the case, for example, with the second boss, which was one of the major obstacles for players: a week after the game was released, 90% of players had beaten the first boss, while only 38% had succeeded in passing the second.
Sifu: all about upcoming updates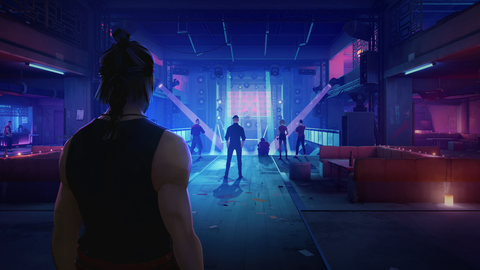 It must be recognized that as a whole, Sifu is a demanding game that requires reflexes and patience to overcome. But do not panic since Sloclap has kept its promise: Pierre Tarno, co-founder of the studio, had announced in an interview that different difficulty modes were coming. And according to the recent roadmap shared by the game's official Twitter page, it is from May 03 (with the arrival of the physical edition of the title) that different difficulty modes arrive:
Check out our upcoming free content action plan for Sifu! To date, four major updates are planned. The premiere will be available next Tuesday, May 03, alongside our physical edition.
Specifically, the May 03 update is expected to include three new difficulty modes: Student, Disciple, and Master. In addition, an outfit selector will be incorporated (and which necessarily evokes the mods made by the community, with the outfits of Batman or even Neo). But that's not all since Sloclap also gives an overview of the new features to come for the next quarters: game modifiers (no guard, all talents unlocked…), new outfits and yet another new game mode titled arenas.
Buy SIFU: Revenge Edition for PS4/PS5 at Amazon
This page contains affiliate links to some products that JV has selected for you. Each purchase you make by clicking on one of these links will not cost you more, but the e-merchant will pay us a commission.
Learn more.

By CharlanMhgWriting jeuxvideo.com
PMTwitter