Game news PS4: the 6 games to watch in June 2022
The month of June rhymes with summer. And summer rhymes with the sun, holidays and summer outings that delight. However, it would be a crime to abandon your good old PlayStation 4 which, yes, still has some under the elbow: the proof with this handful of more than interesting titles, planned for the next few weeks. The tan will wait…
Summary
The Quarry

Sonic Origins

MADISON

Disgaea 6 Complete

Cuphead: The Delicious Last Course

Rabbids: Party of Legends
The Quarry
The Quarry does not come out of nowhere: it's the brand new game from Supermassive Games, a studio that has acquired its credentials with the narrative genre… and horror. It is in particular the very nice PS4 exclusive Until Dawn and, for a few years, The Dark Picture with of Medan, Little Hope or House of Ashes! This time, their new title goes back to basics by wanting to be a tribute to the slashers of the 80s and 90s: we will embody a band of young people embodied by the great figures of horror films of the time, trapped by utterly disreputable villagers. A dark and delicious atmosphere, a first-rate technique and a scenario with more than a hundred different endings (!) are on the program of this horrifying experience to be devoured both alone and with others. Definitely the biggest software planned for the month of June, so keep it in sight.
Pre-order The Quarry on PS4 for €56.99
---
Sonic Origins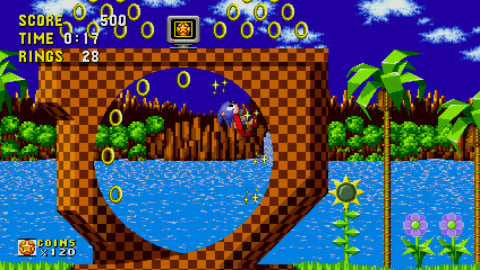 While waiting for the next big installment in the saga, which promises to be a small revolution, fans (maybe you) or the curious will soon be able to fall back on Sonic Origins. To put it simply, it's a compilation of Sonic the Hedgehog, Sonic the Hedgehog 2, Sonic 3, Sonic & Knuckles and Sonic CD. Enough to rebuild your culture and from the best possible angle: there will be the Classic mode, which allows you to play titles as they were at the time, and the Anniversary mode, which will offer unlimited lives, increased resolution and an aspect ratio suitable for 16:9 screens. Also new are new opening and closing credits as well as a mission selection menu, which will allow you to collect coins to spend in a special Museum. New character animations will also be on the program. In short, all good when you like the blue hedgehog of SEGA.
---
MADISON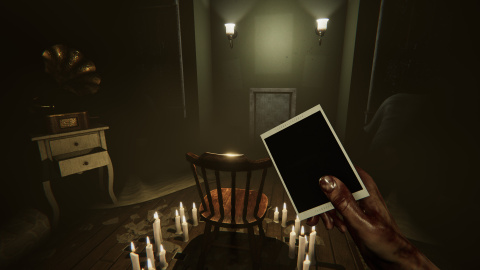 Survival horror is a cornerstone of video games and the genre will soon welcome a newcomer: MADiSON. Here, it is a question of a particularly psychological horror with inspirations from both Silent Hill and Project Zero, two very great references in the field: we will play Luca, a man pursued by a demon named MADiSON who forced him to continue a terrible ritual, causing him to commit not-pretty-pretty crimes. To advance in the narrow and anxiety-provoking levels, he will notably use his camera to connect to the beyond: a very stressful schedule as we like them where survival is the only watchword. If you like the creepy supernatural, you've come to the right place and we really hope it will be a good surprise.
Pre-order MADiSON Possessed Edition for €42.49 on PS4 at Amazon
---
Disgaea 6 Complete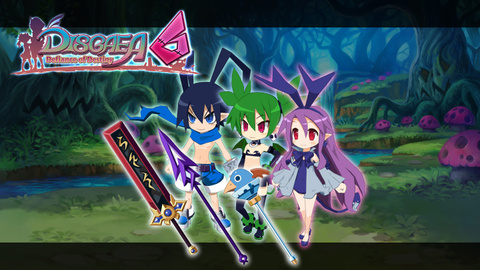 Released in January 2021, Disgaea 6: Defiance of Destiny is a Japanese tactical-RPG from an ultra-renowned franchise. This episode was particularly important for having brought a real breath of fresh air to the saga: 3D graphics or the return of features such as auto and retry modes are for example to be declared. We embody Zed, a zombie endowed with the capacity to become stronger (which is clearly not negligible): we can then support ourselves with the presence of our little sister, Bieko, as well as other friends more or less less crazy to defeat the God of Destruction. An immense lifespan for this typically Japanese role-playing game which has nothing more to prove: this "Complete" version also allows itself to add all the DLCs and extensions released so far for absolutely gargantuan content. Clearly, you will get your money's worth.
Release date: June 28, 2022
Available on :

computer

PS5

PS4
Pre-order Disgaea 6 Complete on PS4 for €59
---
Cuphead: The Delicious Last Course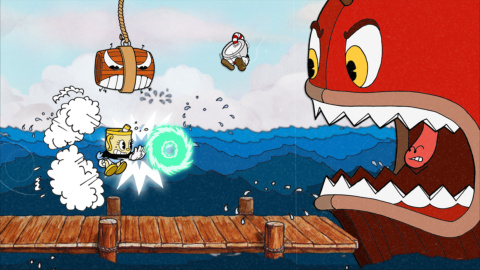 Cuphead was a real slap in the face when it arrived in 2017: handsome as hell, deliciously demanding and rather long, this 2D action and shooter game is a superb tribute to cartoons from the 1930s. And rest assured, even five years later, it hasn't aged a bit and is still a gem. The funniest part of all this is that its development studio is preparing to release the first expansion in 2022, called The Delicious Last Course. A DLC in preparation for years, many times postponed and which will finally be released to the public in June! The principle remains the same, namely a multitude of levels to cross (alone or in local coop!) with twisted bosses to defeat. New weapons, new attacks and new secrets are thus to be discovered in this highly anticipated additional content which clearly resembles Cuphead 1.5. Perfect while waiting for a potential second title.
Available on :

computer

PS4

ONE

Mac
---
Rabbids: Party of Legends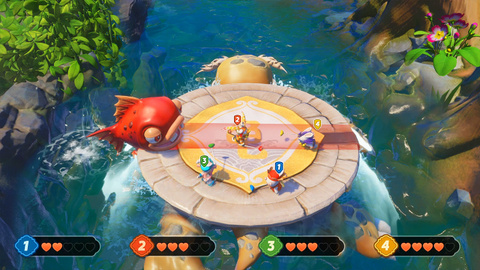 They've been around for a while and they're back: the Rabbids will come out with a brand new game at the end of June and this time without Mario. The Rabbids: Party of Legends promises to be a Mario Party-like, an ultra-friendly game to share with friends or family members, of all ages, thanks to a multiplayer mode for up to four players… and local . We note all the same, at least fifty mini-games with obviously crazy objectives: avoid an ultra-aggressive giant fish, collect as many dishes as possible, knock down the most fruit from a tree… A colorful and no headache which could well suit players looking for an experience to share.
Pre-order Rabbids: Party of Legends on PS4 for €41
---
This page contains affiliate links to some products that JV has selected for you. Each purchase you make by clicking on one of these links will not cost you more, but the e-merchant will pay us a commission.
Learn more.