Game news Pokémon Scarlet / Violet: Open world, multiplayer, teracrystallization … The announcements to remember from Pokémon Presents
Announced last Monday, the Pokémon Company held a presentation on Wednesday to discuss the future of Pokémon video games. If we had any news about mobile titles, it was mainly the next episodes intended for the Switch, Scarlet and Violet, which occupied a large part of the show.
Summary
Finally a real open world?

A freer adventure than usual?

Teracrystallization, the ninth generation mechanic

Multiplayer at the heart of the experience

The other announcements: Pokémon Go, Unite, Masters Ex, Café Remix…
This Wednesday, August 3, the Pokémon Company released one of its Pokémon Presents to talk about the many Pokémon mobile games, but above all to give news of the next episodes of the main saga, Pokémon Scarlet/Purple Coming November 18 to Nintendo Switch. Here's everything you need to remember.
Pre-order Pokémon Scarlet at 44€ on Amazon
Pre-order Pokémon Violet at 44€ on Amazon
Finally a real open world?
First of all, we were treated to a better overview of the region where the games take place as well as its name: Paldéa. As we had already observed in the past, the latter is particularly inspired by Spain, as evidenced by this imposing cathedral which recalls the Sagrada Família in Barcelona. Beyond the vast prairies, we could also see cities and desert spaces that let us imagine the variety of environments of the title. Nevertheless, it is obvious that the graphics and the visual aspect of these episodes will once again be debated on social networks, as it was the case at the time of Pokémon Legends: Arceus. Moreover, these main games of the ninth generation take up a central aspect of this spin-off: the open world.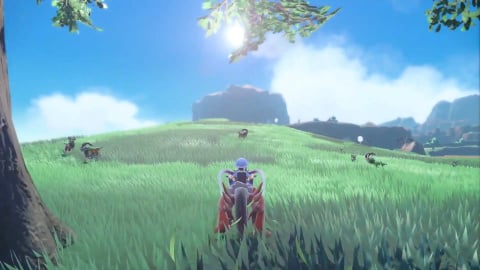 However, one wording of the presentation raises some questions. Indeed, the voiceover says that Pokémon Scarlet/Purple are "open-world RPGs, a first for the Pokémon series". By this sentence, should we understand that the open-world of Pokémon Scarlet / Purple will be different from that of Pokémon Legends: Arceus and that it will be a real open world, with areas connected to each other and accessible without loading times? We're going to need a little more precision before we can be sure. In any case, we could see towers in the presentation trailer reminiscent of those of The Legend of Zelda: Breath of the Wild and which perhaps suggest that we will have to climb them to unlock something.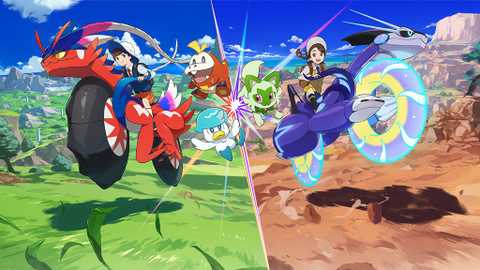 The other big thing about exploring in Pokémon Scarlet/Purple is that the two Legendary Pokémon, Miraidon and Koraidon, in addition to being obtained at the start of the adventure, will serve as mounts. The latter are particularly useful because they can move on the ground in the form of a motorcycle, hover in the air, swim and even climb walls. An amazing but interesting use of legendary Pokémons, which promises great freedom of movement for players.
A freer adventure than usual?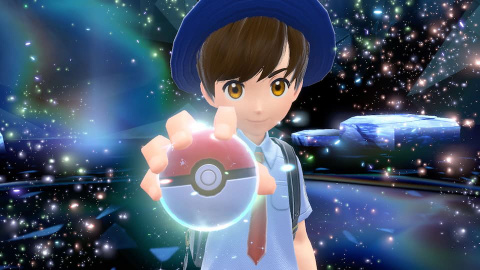 Throughout the presentation, one expression stands out in particular, that of a treasure hunt. In effect, in Pokémon Scarlet/Purple, you play as a student from Raisin or Orange Academy, depending on your version of the game, who has an extracurricular project to find his own treasure. We therefore set off on an adventure with this objective in mind, but where these titles of the ninth generation diverge from previous episodes is that they offer three different intrigues that we can do in the desired order.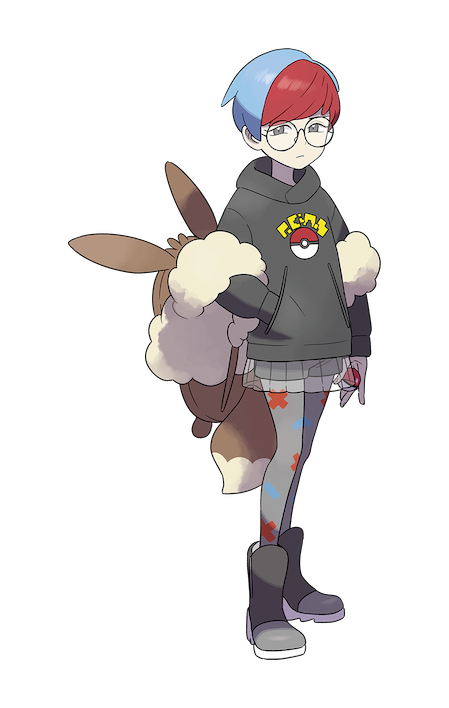 Again, we are waiting to know a little more to really understand what it is, but here is the kind of novelty that would break the routine of the Pokémon saga. Despite everything, the latter is present since'we find as usual eight arena champions that we will have to defeat to become the master of the region. Finally, we were also able to see new characters such as Professor Jacq who acts as the main teacher, Pania, a shy classmate or even Grusha, the Ice type champion.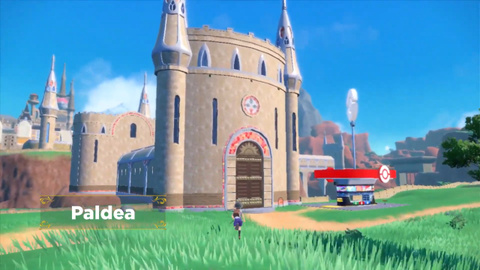 Teracrystallization, the ninth generation mechanic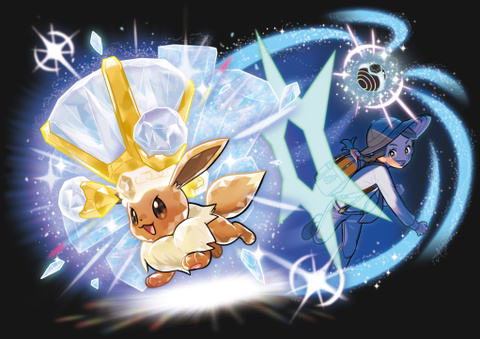 If you've been following Pokémon for a number of years, you've noticed that recent installments of the franchise consistently feature a special mechanic that is only present in one game. Z capacities of the seventh, the Gigantamax of the eighth etc… Well Pokémon Scarlet / Purple are no exception to the rule since the signature mechanic of the ninth generation will be Teracrystallization. Thus, in combat, it will be possible to crystallize your Pokémon to strengthen its statistics.. This may even have other consequences such as changing its type, like Pikachu which will become Type Flight, since it floats in the air thanks to balloons.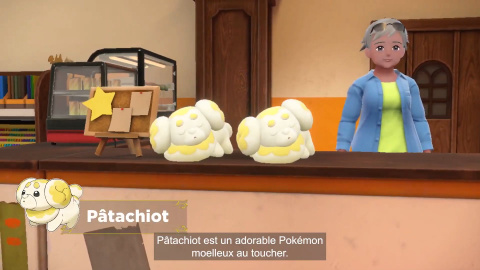 As usual at each presentation, we were able to see new Pokémon exclusive to the Paldea region. So, we start with Pâtachiot, a kind of little dog that looks like a pastry, which explains its name. We also saw Balbalèze, a round two-legged creature with three horns on its forehead that looks quite aggressive. Finally, we were treated to a regional form of an already known Pokémon. This time, we were treated to Axoloto (Form of Paldea) who has brown skin, which changes from the usual blue of his Johto counterpart, and who seems to have his body covered in venom.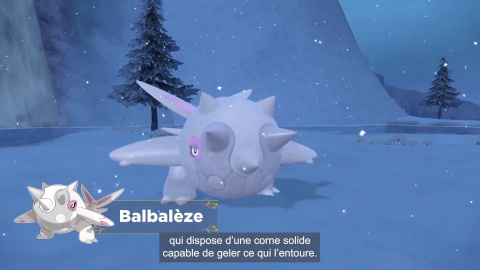 Multiplayer at the heart of the experience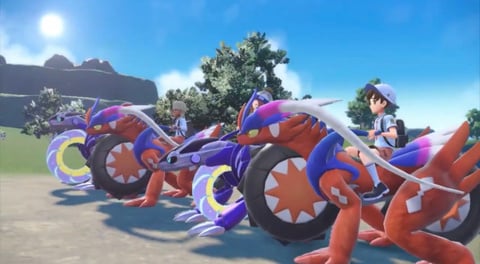 It was previously announced, but multiplayer is bigger than ever in Pokémon Scarlet/Purple. Thanks to Club Union, you can bring three trainers into your game to explore the region and search for unknown Pokémon together. In the trailer, we even see that it will be possible to visit a cave with several people, which may hold many surprises.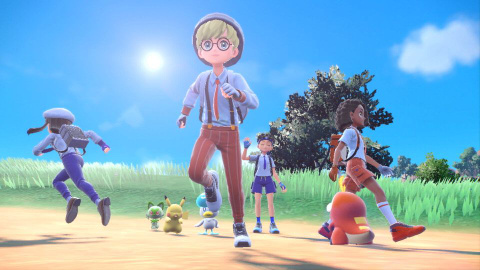 Finally, like in Pokémon Sword/Shield, four-player raids are making a comeback. This time, instead of hunting Gigantamax Pokémon, you will be able to face Teracrystallized Pokémon with the aim of capturing them at the end of the fight. From what we can see so far, it really looks a lot like what we had in the eighth generation, so not too many new things on that side.
The other announcements: Pokémon Go, Unite, Masters Ex, Café Remix…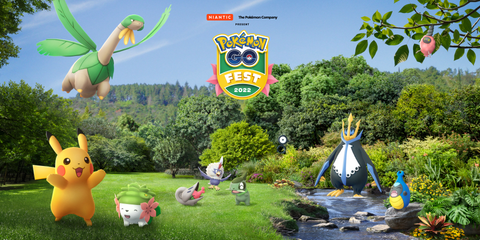 If Pokémon Scarlet / Violet were the center of attention during the presentation, the latter began with announcements concerning the many Pokémon games on mobiles. Thereby, for the festival of Pokémon GO, the Pokémon GO Fest 2022, the latter comes to an end at the end of August and several events will take place in physics in different places around the world such as Berlin, Seattle or Sapporo. As the current story arc reaches its conclusion, players will be able to use a daily incense that attracts rare Pokémon for fifteen minutes until the Fest ends.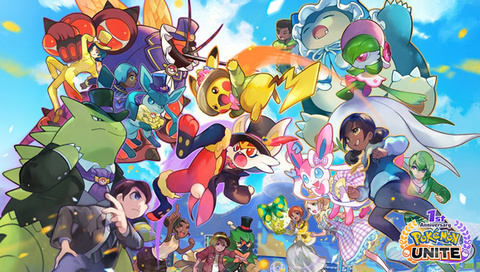 From the side of Pokémon Unite, the MOBA celebrates its first anniversary and announces that new Pokémon, features, events and campaigns are planned in times to come. Thus, until September 1, a game mode for quick games called Pikamania will appear tomorrow. In this mode, all Pokémon, players and wild, are Pikachu. Mouscoto also joins the cast of playable Pokémon, while costumes for Pikachu, Blastoise, Snorlax and Nymphali will also be added.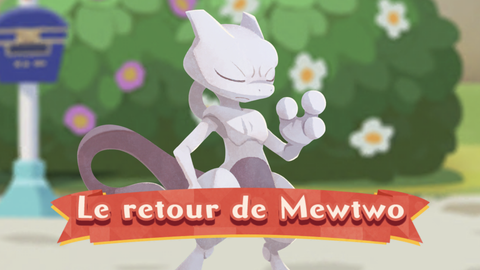 Finally, real-time role-playing Pokémon Masters has revealed a teaser class where Trainer Red can be seen on top of a mountain in the midst of a storm, reminiscent of a scene from Pokémon Silver Version. A new feature called Trainer Lounge will also be added soon. Finally, let's finish with Pokémon Café ReMix which announced the arrival of Mewtwo who can join your team of servers if you manage to satisfy him with your dishes.
Pokémon Scarlet / Violet is scheduled for November 18, exclusively on Nintendo Switch.
This page contains affiliate links to some products that JV has selected for you. Each purchase you make by clicking on one of these links will not cost you more, but the e-merchant will pay us a commission.
Learn more.