Game News Nintendo Switch: one of the greatest games of the Metroid license soon to be remastered?
For many players who discovered this medium at the same time as 8-bit consoles, certain franchises have a particular flavor. Among them is largely the Metroid license which, if not one of the best-selling sagas in the world, is nonetheless a very popular license. Enough for Nintendo to have in mind to give it a nice preferential treatment, especially to one of its most acclaimed episodes, thanks to a remaster on the Switch!
Buy Metroid Dread on Nintendo Switch at Amazon
Summary
Metroid Dread, Prime 4… The new ones are coming, the old ones too!

A remastering of Metroid Prime 1, but not only!
Metroid Dread, Prime 4… The new ones are coming, the old ones too!
Already there since 1988, Sarus Aran has yet to hang up his famous armor. Always ready to start a new adventure, the iconic bounty hunter made her big comeback on Nintendo Switch last October with a 2.5D episode, in the spirit of the major components of the license, which was positioned, in terms of chronology, in the continuity of the opus Fusion, released on Game Boy Advance in 2002. At the time of its announcement, Metroid Dread had surprised the public who, him, stamped with impatience at the idea of ​​having news of Metroid Prime 4.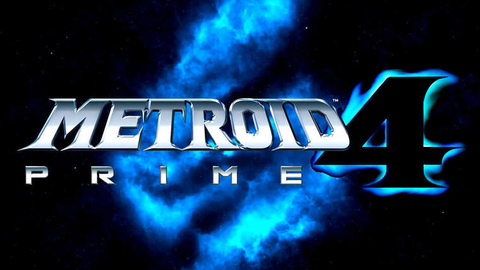 For the moment, nothing is to be declared on the side of this fourth episode, but it seems that things are moving around the founding episode of this branch of the Metroid license. While a Nintendo Direct mini is held tomorrow to discuss the games in preparation within third-party studios (likeHollow Knight: Silksong or Mario + Rabbids: Sparks of Hope), All eyes are on a new indiscretion tonight from GiantBomb site reporter Jeff Grubb.
A remastering of Metroid Prime 1, but not only!
It's been a while since there have been rumors around the arrival of a remaster of Metroid Prime on nintendo-switch. Some rumors even claiming that it has been over for a while, without any real confirmation on this subject. However, Jeff Grubb came to add fuel to the fire concerning this mysterious remaster which would arrive, according to his sources, to celebrate the twentieth anniversary of the episode released on Nintendo GameCube. Here are the recent comments of the journalist on the subject:
I can say that I've been pretty definitively told that Metroid Prime Remastered will be one of their big Christmas games (…) In the past I had heard that something was in the works and that it things were going on with this game. Now I've been told that they were planning to release it during the holiday season, and I think it's almost certain that it will coincide with the 20th anniversary in November.
This statement should delight players who experienced this opus in the early 2000s, but what follows may delight them even more. Still according to Grubb, Nintendo would not stop at this single episode: Metroid Prime 2 and Metroid Prime 3 would also have the right to a reissue, even if it would be much less spectacular than that reserved for Metroid Prime, first of the name. We just have to wait for more information from Nintendo: however, the time will seem very long until November 18 (date of the original release in North America)!
Buy Metroid Dread on Nintendo Switch at Amazon
---
---
This page contains affiliate links to some products that JV has selected for you. Each purchase you make by clicking on one of these links will not cost you more, but the e-merchant will pay us a commission.
Learn more.