During its keynote organized as part of WWDC 2022, Apple showed the future features that will be offered in iOS 16, the future iPhone operating system.
It's an unmissable event for iPhone owners: every year, on the occasion of WWDC (an event primarily dedicated to developers), Apple gives an overview of the new features to come on iOS . And, in 2022, the smartphones of the Cupertino company will switch to iOS 16, when the new range will be marketed (i.e. after the start of the school year).
If iOS has reached for several years a form of perfection from an ergonomic point of view, Apple is still working to refine the experience without touching the design too much. With iOS 16, the multinational focuses in particular on notifications, with a much more complete and practical lock screen.
iOS 16 will of course be available in the form of a beta in the coming weeks.
New features coming to iPhone with iOS 16
A completely revamped lock screen
Apple wants to revolutionize the lock screen with iOS 16, with more room for customization (example: wallpapers with different styles). The goal is to make it more personal, more beautiful and more practical all at the same time. We can modify the aesthetics in real time, simply by clicking on 'modify'. You can also change the font, as well as the colors of the letters and numbers.
More useful, we can add widgets, to access certain essential information (examples: temperature, number of calories consumed).
With iOS 16, the iPhone can literally become a photo frame, with scrolling captures. And, like the dials of the Apple Watch, we can swipe from one locked screen to another.
Better notification management
Here we're talking about changing where notifications appear (so they don't obstruct your beautiful lock screen). We are mainly talking about a way to make notifications more lively, with real-time monitoring. This is especially relevant for tracking the score of a basketball game or his Uber ride.
More options for Focus
We can link a Concentration mode to a locked screen. Need more widgets when you're in the office? Want a more personal screen for your day-to-day use? Well, it will be possible.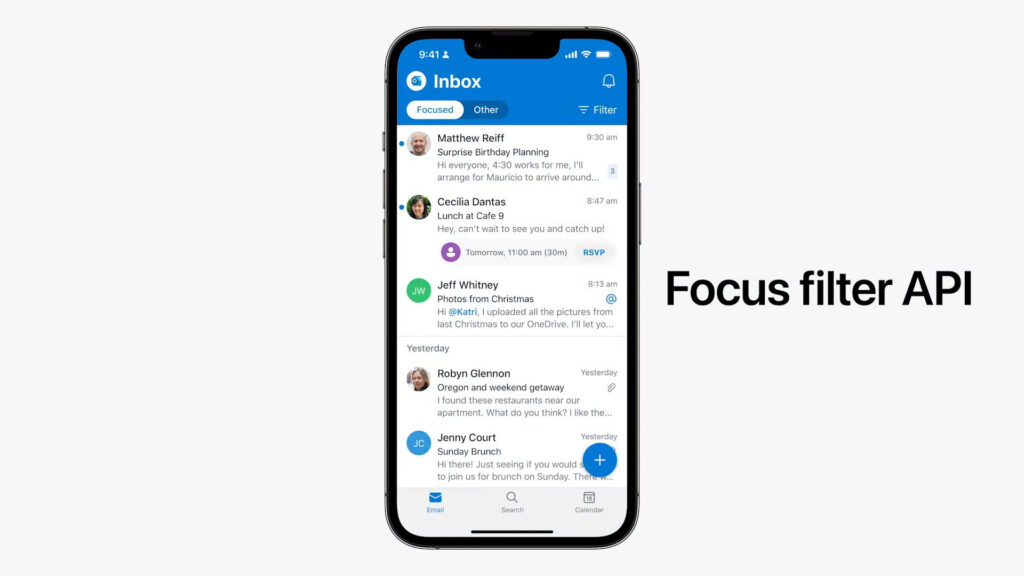 We can also further filter the applications according to the mode of Concentration: Safari can for example show you only websites dedicated to your work.
Evolutions for iMessage
Three new features appear on iMessage, Apple's famous messaging application:
Editing messages to correct mistakes;
Cancellation of the sending / destruction of a message;
Possibility to put messages in 'unread' to come back to them later.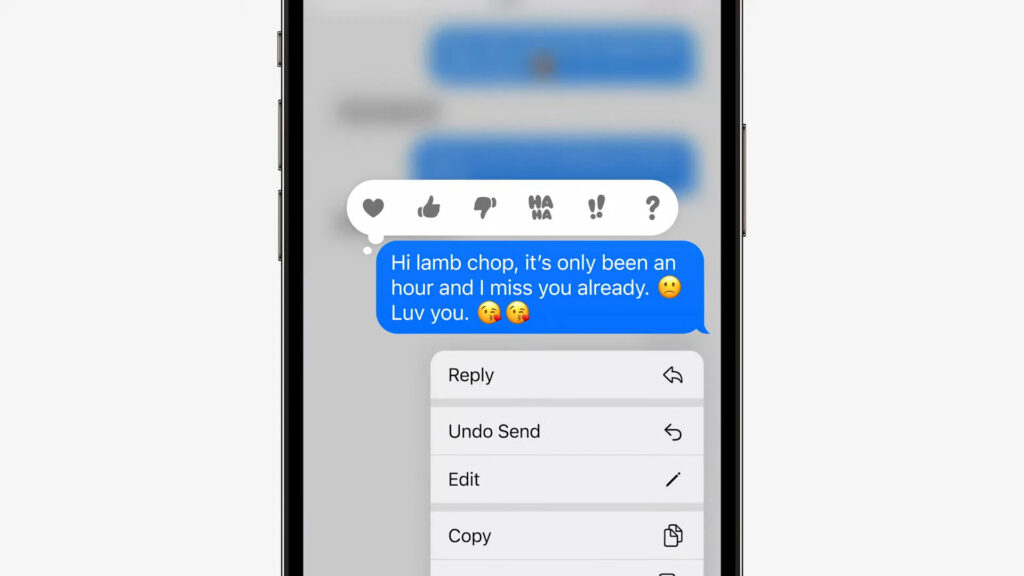 dictation
With the Dictation mode, you can write text by voice, while continuing to write with the virtual keyboard. Apple promises automatic punctuation and, also, the integration of emojis.
Finally some news for Plans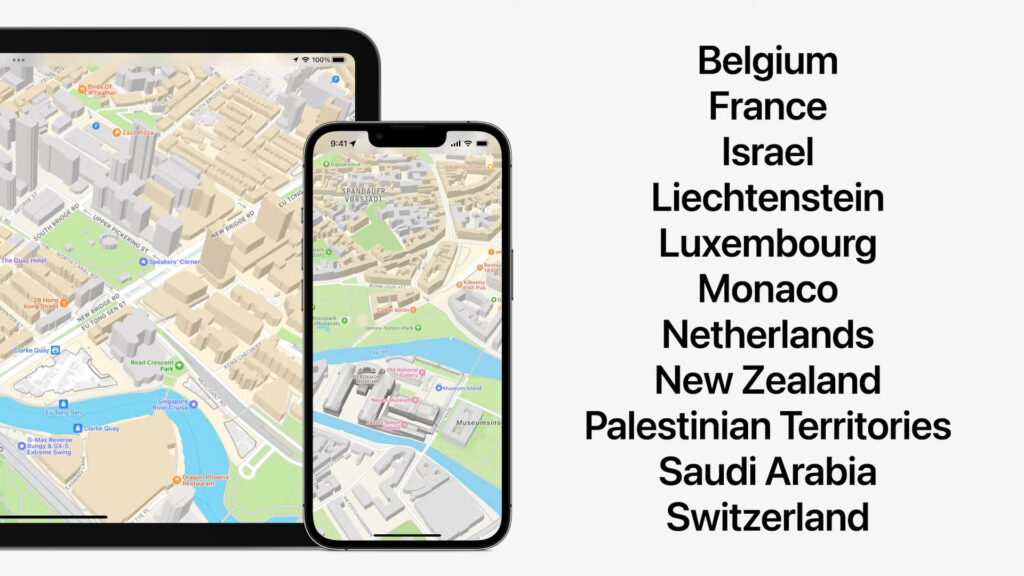 Maps is far from Apple's most comprehensive app. But the Cupertino company intends to rectify the situation with several features that may make you want to use it: planning a trip with 15 stops, cycling routes, several essential information for public transport, very detailed maps in some cities. France finally enters the loop!