Game News Elden Ring: The game's creator reveals his favorite boss… and you might have missed it!
Hidetaka Mizayaki reveals who his favorite boss in Elden Ring is… And it's a boss you may not have fought even after finishing the game!
Buy Elden Ring for PS4/PS5/Xbox one/Xbox Series at Amazon
Asked by Xbox Wire, the creator of Dark Souls, Bloodborne, Sekiro: Shadows Die Twice and Elden Ring, Hidetaka Miyazaki revealed his favorite bosses in the latest game from From Software.
Elden Ring exceeded expectations from From Software and Bandai Namco
Elden Ring was a phenomenal success for From Software and its director Hidetaka Miyazaki. While Bandai Namco was looking at around four million copies sold, Elden Ring has over triple the forecast, exceeding 13 million sales. A record for the studio, which surprised everyone, even the creator of the game. In an interview for Xbox Wire Japan, he explains that he was happy but surprised at the success of the title. Above all, he is proud to have managed to combine the feeling of reward, accomplishment already present on previous games, a true sense of freedom and adventure which they may have been missing. Elden Ring is therefore a success, but remains a challenge for many players. Without being From Software's hardest game, it presents particularly difficult fights. And precisely, it is on this subject that Xbox Wire allowed us to know more about the tastes of Miyazaki …
Hidetaka Miyazaki's Three Favorite Bosses
Indeed, while he explains how the map is designed according to the gameplay of the boss, which is then readjusted according to its environmentXbox Wire poses an intriguing question to Miyazaki:
Who is your favorite boss in Elden Ring?

It's hard to choose, but I'd say it's General Radahn. He's a fascinating character, and I also like the whole set-up around the Radahn Festival. I think that we find there these feelings of loneliness specific to each one, mixed with celebration and exuberance. I remember the first time I mentioned the idea of ​​the Radhan Festival, nobody in the team really took me seriously, I miss it! (laughs)

My other two favorite bosses are Godrick and Rykard.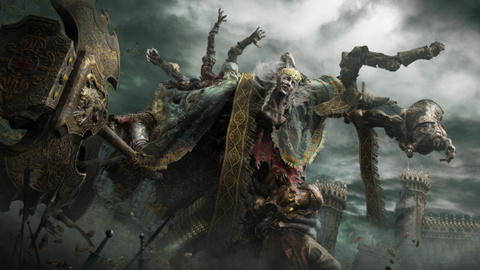 Radahn is a tough boss to beat, not so much for the mechanics to master to defeat it, which are quite simple, but because it is very powerful. The demigod, capable of control gravity so much so that he stopped the stars, is one of the very impressive bosses of the game. note that you can complete Elden Ring without even having fought Radahn, since it is possible to optimize your route and finally fight quite a few bosses to complete the game, compared to what the extent of the game might suggest to a player who has just launched it. But as often, doing only the bare necessities will cause you to miss a lot of the content the most exciting of Elden Ring. We can only invite you to explore the game, and in particular to try to undo the three favorite bosses of the creator of the game: Radahn, Godrick and Rykard.
Source : From Software's Hidetaka Miyazaki Talks About "ELDEN RING" Development Secrets
Elden Ring is available on PC, PS5, PS4, Xbox Series and Xbox One.
Buy Elden Ring for PS4/PS5/Xbox one/Xbox Series at Amazon
This page contains affiliate links to some products that JV has selected for you. Each purchase you make by clicking on one of these links will not cost you more, but the e-merchant will pay us a commission.
Learn more.