Game News Apex Legends Season 14: Full info on Vantage, the first sniper hero of the battle royale!
For Apex Legends, it's time to start a new chapter. For the past few days, the Respawn studio and Electronic Arts have been gradually lifting the veil on "Predation", the next content addition to come in the battle royale. Between new heroes and revised and corrected map, the developers tell us more about what will land. We attended an exclusive presentation to the press!
It's not easy to stay on your feet in the battle royale arena, but Apex Legends is doing without bruises and even with honors. For the online action game from Respawn and Electronic Arts, the 2021-2022 fiscal year proved to be particularly lucrative, thanks to a 40% rise in revenue. A success that will probably not stop any time soon. On the sidelines of a recent mobile version, Apex Legends continues its long road of updates with new playable characters – the famous "Legends" – and new combat zones. As of August 9, Season 14 Predation will take over, with the heroine "Vantage" serving as the headliner!
Legend and sniper, a first
Evan Nikolich, design director on Apex Legends, points it out bluntly in front of the press. "The star of the show (on Season 14, editor's note) is Vantage". It's a habit of the game of Electronic Arts and Respawn: each addition of content rhymes with a new playable character, which players will then have to unlock by playing "normally" or by spending real money. Alongside the other new features, the Legends represent a particular issue for Apex Legends. That of breathing new life into the games themselves as well as into fan engagement.
That's why for the first time in the history of Apex Legends, Vantage marks the arrival of a hero designed around the sniper and ranged combat. Something Respawn had always had in mind, according to designer Chris Winder. "The challenge (with this character, editor's note) was to respect what we are entitled to expect from a sniper and the importance of loot in Apex (…) without relying too much on abilities with large damage," he says. "The problem with long range fights is that you can quickly get separated from your team." Wilder clarifies that Vantage's arsenal will be less effective than the Kraber, one of the game's other long-range weapons.
If we look at the powers of Vantage, we notice a more tactical approach than it seems. The heroine has three abilities: Precision Sightwhich allows him to learn valuable information about an enemy (shield, range, class) as well as the very composition of a team – by zooming in on the playing area. It is possible to share this data with your squad thanks to a ping; Winged Redeploymentcalling on your bat friend "Echo" to quickly fly to his position; Mark of the Sniper, Vantage's ultimate technique, where his signature weapon appears. If you hit an opponent with it, a mark will affect the target and will be visible to your allies. Thereafter, the damage on this target will be greater.
Some details about Vantage:
Regarding Vantage's ultimate ability, Respawn explains that it works differently than other Legends "superpowers." Indeed, to call on Mark of the Sniper (and therefore the heroine's signature sniper) you won't have to wait for the technique to fully load. It regenerates in five tiers, each representing ammunition for the weapon. As soon as an ammo appears, you can equip Vantage's sniper and fire. Finally, if you're wondering, the Echo Bat is invulnerable.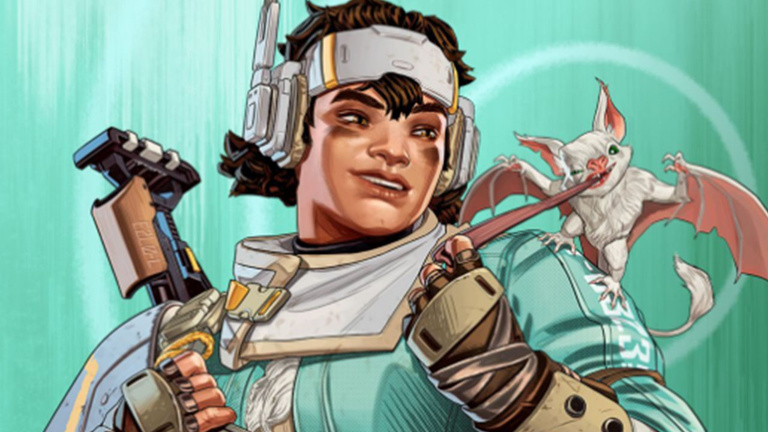 An answer for every obstacle
It is certain, Vantage will offer new strategic latitudes in Apex Legends and will be a member of choice in a squad. "For (this Legend, editor's note) every obstacle is something that can be solved" explains Kevin Lee, one of the main authors of Respawn. "She was raised by a really determined mother." Because yes, like studios like Riot Games (League of Legends) or Blizzard (World of Warcraft | Overwatch), the creators of Apex systematically contextualize the arrival of a character through a new scenario. We learn that Vantage enters the arena to draw attention to his mother's innocence – wrongly accused of a crime she did not commit. The heroine will therefore bet on the knowledge of survival learned on the icy planet of Pagos, where she grew up. It was there that she met Echo.
Xiomara Contreras, alias Mara (or Vantage, editor's note) was born and raised in the glacial and desert environment of the planet Págos, with only her survivalist mother, Xenia, for company. As soon as she was old enough to handle both the scope and the trigger of a sniper rifle, she showed an astonishing predisposition for this weapon. For her taciturn mother, the only way to interrupt Mara's endless stream of questions was to give her the Encyclopedia of the Wilderness, which the child memorized from A to Z. – Apex Official Site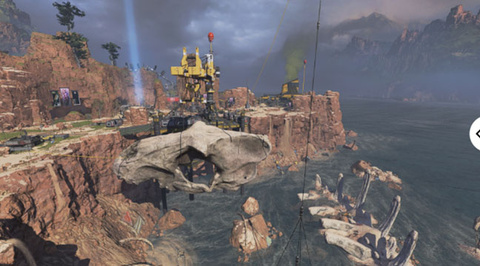 Other novelties to note
All in all, Season 14 of Apex Legends promises to bring some welcome new things. As we explained to you in a recent article, Respawn is also preparing to redesign a good part of the Kings Canyon, the first card of the battle royale, now deemed "too small" by the studio. "This often meant that squads were too close together in the early and mid-game, making it difficult for players to get into fights without being interrupted by a third party," Respawn explains. That's why Kings Canyon has a new point of interest, called Relic, and has been revamped for other areas well known to players (Cage, Hillside). Season 14 will be available from August 9th.